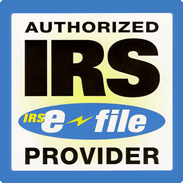 Create Your Free Fillable Form 941-X
Online for 2021
CREATE FORM 941-X NOW
Create a Form 941-X in less than 2 minutes!
Download & Print forms for FREE.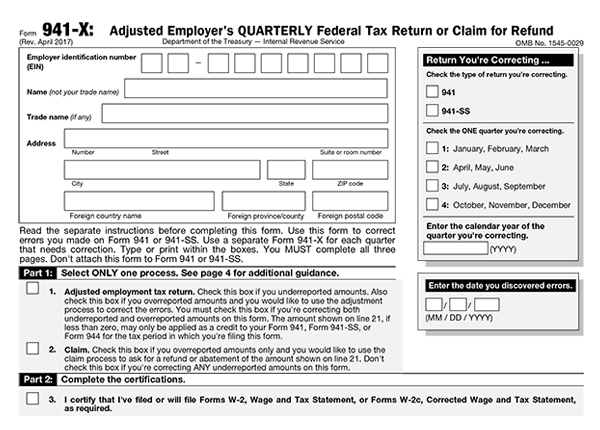 Create & Download Form 941-X in Minutes
---
Filing 941-X is quick and simple with ExpressEfile. Generate, Download and Print your filled forms right away.
CREATE FORM 941-X NOW
Why Choose Express E-File?
---

Easily Generate Form 941-X

Dashboard to Organize Forms

Download or Print Copies
What is Form 941-X?
Form 941-X (Adjusted Employer's Quarterly Federal Tax Return or Claim for Refund Form) is used to correct any errors on Form 941. If you find an error on a previously filed Form 941, you must correct the error using Form 941-X.
Note: Be sure to file a separate Form 941-X for each tax period in which there was an error.
If you are filing for underreported taxes, you must make payments along the Form. When reporting overreported taxes, you can either claim a refund or abatement for your next return.
When is Form 941-X due?
There is no specific deadline for filing Form 941-X. You must file this form when you find any errors on your previously submitted Form 941, however, a time frame is applicable to report overreported and underreported taxes.
The IRS will call each of these time frames as "period of limitations." For the purposes of the period of limitations, 941 Forms for a calendar year are considered filed on April 15 of the succeeding year if filed before that date.
For overreported taxes, you should file Form 941-X within 3 years of the date Form 941 was filed or 2 years from the date you paid the tax reported on Form 941.
For underreported taxes, you should file Form 941-X within 3 years of the date that Form 941 was filed.
How to complete Form 941-X using ExpressEfile?
Step 1:

Choose Form 941-X

ExpressEfile allows you to generate Form 941-X for free. Simply choose "Form 941-X" and complete the required fields on the Form.
Enter basic details about your business
Choose the type of return (941 or 941-SS), quarter and the tax year that you are correcting for, along with the date you discovered an error on your Form.

Step 2:

Fill out your Form 941-X

With ExpressEfile, you are allowed to enter Form information in each section of Form 941-X.

Form has the process of Adjusted Employment Tax Return or claim in part 1 page and part 2 page of Form consists of Certifications.

Part 1

- Adjusted Employment Tax Return

If you have underreported amounts
If you have overreported amounts and would like to correct the errors
If you are correcting both the overreported and underreported amount on this form

Claim

If you have overreported amounts only and would like to use the claim process for a refund or abatement of the amount.

Part 2

- Certifications

Complete the certifications by checking the guidance :
If you are correcting underreported amount, just check "Line 3" and skip "Part 2" and complete "Part 3"
If you are correcting overreported amount, check "Line 3" and check all that apply on "Line 4" and
If you are claiming a refund or abatement for the overreported amount, check "Line 3" and check all that apply on "Line 5"

Part 3

- Corrections

Enter the corrected amount and the previously reported amount. Our system will auto-calculate the difference.

Explain your Corrections

If your correction includes both underreported and overreported amounts, please check "Line 22" and explain the amounts on Line 24.
If your correction has any reclassified workers check "Line 23" and provide an explanation on "Line 24".
Provide a detailed explanation on why you are making these corrections on "Line 24".

Part 5

- E-sign

You are required to sign your Form 941-X to ensure the return has been reviewed and includes all of the required statements and Schedules. You can use ExpressEfile's convenient e-sign feature to complete this step.
ExpressEfile allows you to attach Amended Schedule B (Form 941). Click "I will add Schedule B (Form 941)," add Schedule B information or select "I do not need Schedule B."

To know in detail click here

Step 3:

Download Form 941-X

ExpressEfile allows you to download Form 941-X along with Schedule B for free. Download the Form and sign if you have not used our e-sign option under "Part 5."
You can then print and postal mail it to the IRS on your own.
What is the penalty for underreporting taxes?
Typically, correcting an underreported amount will not subject you to penalties or interest if you follow these guidelines:
File on time
Pay the amount shown on Line 20 by the time you file the 941-X Form
Enter the date you discovered the error
Explain your corrections in detail
You will have to pay interest if:
The underreported taxes are related to an issue raised in an examination of a prior period
You knowingly underreported taxes
You received a notice and demand for payment
You received a Notice of Determination of Worker Classification
Note: If you receive a notice after you filed your 941-X Form, reply with an explanation.