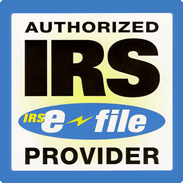 Printable IRS Form 2290 for 2022
Create Form 2290 Now
Pricing Starts at $14.90
(Lowest Price in the Industry)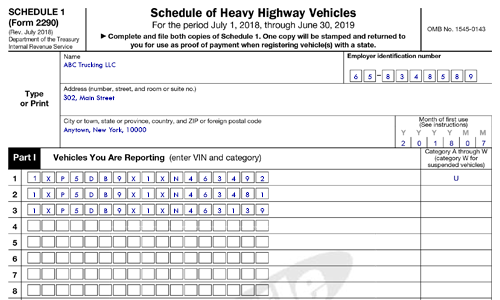 How to Download the Printable 2290 Form?
---
Here's how to download the printable
Form 2290:
Enter Form Information
Review and transmit the form directly to the IRS
Get IRS Stamped Schedule 1 in Minutes
Download or print 2290 for your Records
It takes only a few minutes to file and download your Form 2290 with ExpressEfile.
Create Form 2290 Now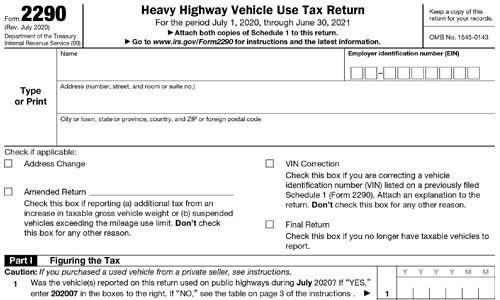 What Information is Required to Get the Printable 2290 Form?
---
Business Details: Name, EIN, and Address.
Vehicle Details: First used month (FUM), Vehicle Identification Number (VIN), and Taxable Gross
weight category.
Preferred payment method: EFW, EFTPS, Check or Money order
Why Should You Choose ExpressEfile to Create
Printable 2290 Form
---
Filing Form 2290 online has been made simple with ExpressEfile. Here are some of the best features
you'll get.

Form Validation
Your form will be scanned and validated based upon the IRS business rules before transmitting to the IRS in order to reduce
basic errors.

Instant Notifications
Receive instant notifications from the IRS about 2290 filing status. And, the best part is you can retransmit your return for free in case it gets rejected.

Schedule 1 in Minutes
Get your stamped Form 2290 Schedule 1 with the IRS e-file watermark in minutes when you file your return with us.

Print Copies
Print your Form 2290 easily when you choose to file electronically with us. You can also access your Form 2290 and Schedule 1 copies at
any time.