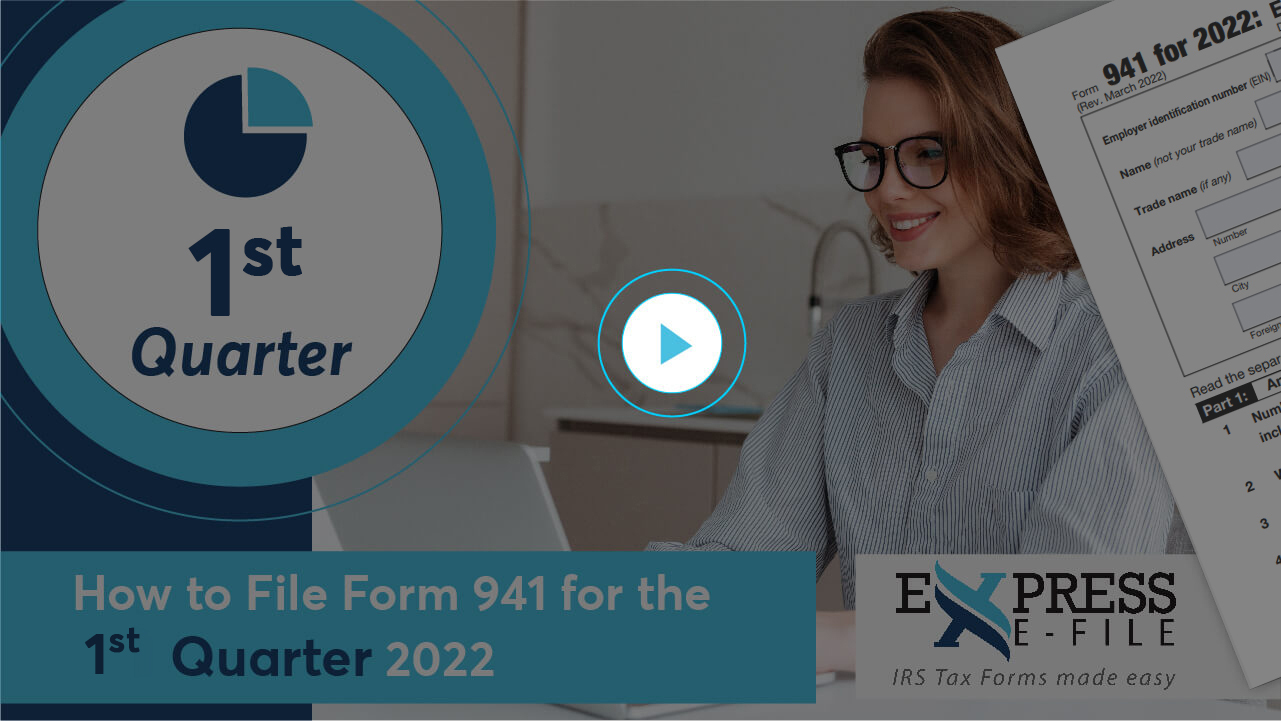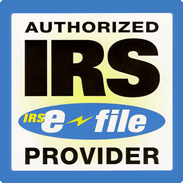 E-File Form 941 Online


for 2021
Quick & Secure Online Filing
In-built Error check
Get Filing Status Instantly
Includes Form 941 Schedule B
E-Payment Methods
Simplify Form 941 Online Filing with ExpressEfile!
---

Lowest Price
E-File your Form 941 with the IRS directly only for $3.99/form (even low compared to your paper filing cost).

Built-In Error Check
Our internal audit check makes sure your return is error-free before transmitting to the IRS, reducing the chances of form rejection.
IRS Instant Notification
Once the IRS processes your return, you will get instant filing status updates from us by email.

Form 8974
Get everything required for your 941 filings. File Form 941 with Schedule B and Form 8974 if required.
When is the deadline to File Form 941 for 2021?
---
The deadline to file form 941 is the last day of the month following each quarter. You need to file Form 941 four times every year.

First Quarter
April 30th,
2021

Second Quarter
August 02nd,
2021

Third Quarter
November 01st,
2021

Fourth Quarter
January 31st,
2022
Note: If the deadline falls on any federal holiday or weekend, then the deadline will be on the next working business day.
E-file 941 Now
Why Choose ExpressEfile to File Form 941 Electronically?
---

IRS-authorized 941 E-file Provider

Easy-to-use User Interface

Review Form Summary

Lowest Price in the Industry

Accurate Calculations

Make Corrections Before Filings
Instant IRS Filing Status

Built-in Error Check

Download & Print Forms
How to E-File Form 941 Online with ExpressEfile?
---
Step 1:

Complete Form 941 Information

Choose the quarter and enter business information (EIN, Name, Business Name, and Address).

Enter employee count, wages, and taxes withheld.

Enter the deposit schedule & tax liability for the quarter.

Complete Schedule B and Form 8974 if required.

Step 2:

Pay Balance Due if any

Our software will allow you to pay the balance due to the IRS using multiple payment options such as EFW, EFTPS, and check or money order. Choose the IRS payment option of your choice and pay your balance due.

If you choose to pay using EFTPS, make sure to pay the balance due prior to the deadline.

If you choose to pay the balance due through check or money order, you have to mail Form 941-V to the IRS. You can download Form 941-V, once you e-file Form 941 with the IRS through ExpressEfile.

Step 3:

Sign Form 941

In order to complete Form 941 online, you must sign Form 941 using Form 8453-EMP or 94x Online Signature PIN.

If you have an online signature PIN you can enter your 5-digit PIN, or you can use Form 8453-EMP to sign and approve your
Form 941.

Step 4:

Review & Transmit directly to IRS

The final step is to review your form summary before transmitting it to the IRS. Our built-in error check will make sure that the return is error-free.

You can edit any form information if required and then transmit your return to the IRS.
What are the changes in Form 941 for 2nd Quarter 2021?
---
The IRS has released a new Form 941 for the 2nd Quarter of the 2021.The American Rescue Plan Act of 2021 (ARP), signed into law on March 11, 2021, includes relief for employers and their employees during COVID-19. As always employers need to report COVID-19 credits on Form 941, so the IRS has updated the form to reflect the ARP.
Visit https://www.expressefile.com/revised-form-941-for-2nd-quarter-2021 to know more about the Revised Form 941.
Complete and File Form 941 online
---
Simple, Quick & Easy. It takes only less than 5 minutes.